Day 3
As Bon Jovi sang "oh oh,We're half way there, oh oh"
So, another day in paradise with 40 kids and one very poor patient -Mr.Young has Manflu :( , don't worry, it isn't contagious.

The kids spent their final morning completing the last of their rotation activities which they all have enjoyed immensely over the last few days. These activities require a lot of energy each day but it has been made easier by the great food the kids have received from the cooks here in Gortatole.
This afternoon was a little different however; the kids got to take part in 'BRASH' which as the instructor described as a "GROSS VIOLATION OF THEIR HUMAN RIGHTS" - the kids got soaked, covered in mud and put through various difficult team challenges. Despite this, they loved every minute of it and one child even referred to it as a "MUDDY PHENOMENON" but the kids all agreed it has been their favourite part of the residential so far. This may change later on as Mr.Young is going to lead them in an open mic session where he will share some of his karaoke skills.

Tonight, some of the children will be taking part in team games with the other group taken on a Nightline walk. DISCLAIMER - no children were possibly told any ridiculously scary stories which may give them nightmares in the weeks to come.
We are pleased to tell you that your children have learnt some valuable life skills this week. They've learnt how to mop up their own mess, set the dinner table, brush the floor and some children have even realised that elbow grease does not come in a bottle you find in the back of the cupboard.
It's been a great few days with your kids and they've all overcome some fears and did things they never thought they could.
VENI,VIDI,VICI - I came, I saw, I conquered.
Gortatole 2018 - Day 2
The weather continued to be surprisingly kind for a second day! After an astonishingly good night's sleep all the children threw themselves into today's activities with impressive gusto, energy and teamwork! The caving was again enjoyed by all and the children realised what 'black' really was when all headlights were turned off deep into the caves resembling those from Tolkien's Lord of the Rings and the Misty Mountains! No cave trolls were observed but Miss Wilson thought she saw one and promptly fell over, she recovered admirably. It stayed dry for the mountain walk although some children were at risk of being 'gone with the wind' so the summit was touched and then left behind windily quickly.
The archery was a hit and Robin Hood will not be short of potential merry men and ladies for his army. Mr Young proved he could single handily take out a 100 enemies with one arrow. The climbing wall provided a great challenge for the children and it was great to see all of them trying their absolute best and getting as far as they could. A talented few made it to the top of the wall and were rather pleased with themselves for scaling this mighty challenge!
The activities continued into the evening with games in the sports hall and the 'nightline' activity which involved blindfolded children following a route in the dark. The troll Mr Erskine left his cave and was scaring children wherever possible with his disturbing grumbles and groans!
The best thing to see though was the effort that all the children are putting into their activities, how they are pushing themselves beyond what they thought was possible for them and how well they are working together in teams. Here ends the report of day 2, we're sure tomorrow will be just as good but perhaps not quite as dry!
Gortatole 2018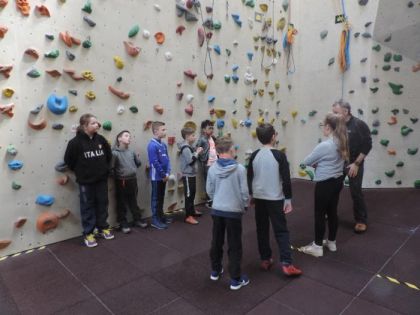 Day 3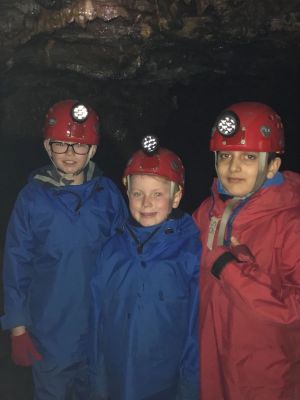 Day 2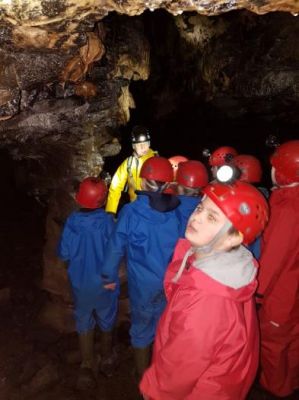 Gortatole - Tuesday 20th - Friday 23rd March 2018
Day 1
After a slight detour (due to Miss Wilson's poor navigational skills), we arrived safely at Gortatole Outdoor Education Centre. The first thing we had to do was make our beds, some found this challenging and ended up inside the duvet cover instead of the duvet and that was just Mr Young!
After lunch we split into 4 groups. Mr Young's group went caving, Miss McGrenaghan's group went on a mountain walk, Mr Erskine's group did archery and Miss Wilson's group went to the climbing wall. Everyone enjoyed themselves and were happy to take part in the activities.
In the evening we had some free time to play rugby, football, pool and table tennis. Then the children took part in some orienteering around the centre.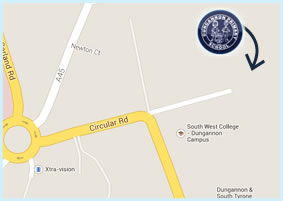 Contact Details
Dungannon Primary School,
Circular Rd,
Dungannon,
County Tyrone,
BT71 6BE
T: 028 8772 2250